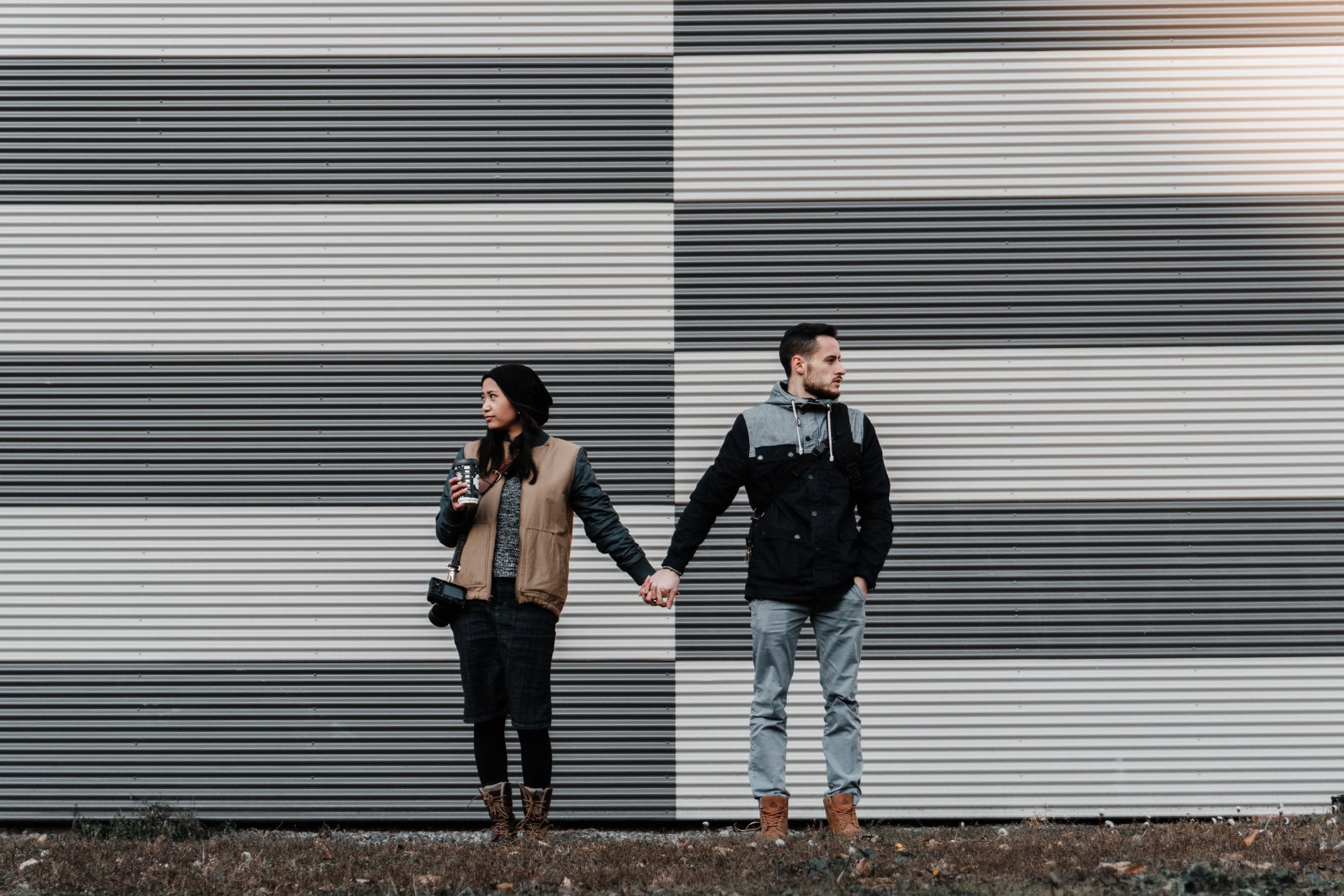 ~ by Mark Maulding
"I'm concerned about the future of my marriage," said James. "I'm starting to wonder if there was any hope of having a closer relationship with my wife. Or is this the best it's ever going to get? We have an average marriage that's about a C plus, but I wish it were an A+. We've made progress at times, but I know it could be better."
I asked, "What do you believe the barriers are to a more intimate relationship?" He responded, "I'm fairly certain it's baggage we both brought into our marriage that keeps raising its ugly head. I realize it's what the Bible calls the flesh, but we both walk away hurt when it happens. Over time, this has numbed us, causing us to settle into a settled-for relationship. In some ways, it seems we've resigned ourselves that this is the best it will get. Do you think there is a way to offload our baggage so that we can get closer?" "Yes, I sure do. Just as we will always want to go deeper in our relationship with Jesus, we will always want to go deeper and deeper in intimacy with our spouses. God made us for that. But as you have already seen, our baggage greatly hinders this. Yet, God has made a way for us to live free from it."
Do you ever feel like James? Do you think you and your spouse are not as close as you desire? Do you wonder if there's baggage you brought into your marriage? If so, you are, unfortunately, in a typical marriage. The majority of Christian marriages experience drifting over time. Others don't just drift but develop a rift because of the infliction of divisive pain or unmet expectations. Some begin to think they have married the wrong person. If you identify with any of this, here's some good news. You are not doomed to live like this for the remainder of your life. There's always hope for greater marital closeness in Christ!
We were created by God to be loved. His design is for us to experience Him loving us from within, resulting in deep inner satisfaction. Only then can we rely on Him to express His love to our spouse. Yet, fleshly baggage can hinder this and does in every marriage. Baggage such as anger, indifference, fixing instead of listening, not making decisions together, pride, verbal punishing, unforgiveness, inability to resolve conflict, inability not to have fun, super spirituality, withholding sex, alcohol abuse, not spending time alone together, controlling, inability to receive and give love, self-absorption, self-centeredness, etc., are not expressions of Christ in us but rather the flesh.
Because of Christ in us and our new heart in Him, deep down, we don't want to live like this but want to let the Holy Spirit live in and through us. Scripture expresses it this way:
Galatians 5:16-17 (TPT) As you yield freely and fully to the dynamic life and power of the Holy Spirit, you will abandon the cravings of your self – life. 17 For your self – life craves the things that offend the Holy Spirit and hinder him from living free within you! And the Holy Spirit's intense cravings hinder your old self – life from dominating you! So then, the two incompatible and conflicting forces within you are your self – life of the flesh and the new creation life of the Spirit.
For you who are married, does any of this sound familiar? If so, we know there is a better life for you in Christ, and we are here to help. We offer Marriage by Grace Conferences that aren't like any other marriage conference you've ever attended. It's not just a rehashing of the roles in Ephesians 5. It genuinely teaches you how to relate to each other from Christ's love within you in practical ways. Our marital counseling is also our most sought-after counseling. You can have a better marriage if you learn to live it by grace. If you don't need a marriage conference or marriage counseling, maybe you know a couple who does. For any of these, you can find out more here:
Live Free In Christ,
Mark Maulding, President and Founder
www.GraceLifeInternational.com
All Content Copyright © 2016 Mark Maulding but feel free to pass it on!