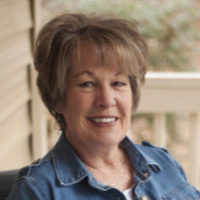 Renée Berry
B.M. (Therapy), M.ED.
"After becoming a Christian at the age of 12, I struggled with performance to get my needs met-even performing for God. In 1995, I began to understand the Truth of Galatians 2:20. Because of my co-crucifixion with Christ, I am fully loved, forgiven and have a new identity as a New Creation (2 Corinthians 5:17). I am fully accepted (and acceptable) in the Beloved because of His finished work on the cross. My passion is to teach others the Truths of the New Covenant of Grace."
Renée comes to Abundant Grace International from 19 years with Grace Life International, a sister office in Charlotte, NC, where she was Assistant Director of Counseling. She is a Discipleship Counselor, teacher and trainer. She was born and raised in Columbia, SC and spent her married years in Blythewood, SC (just north of Columbia). After 27 years of marriage, her husband died suddenly in 1997. As she began to focus on what she was learning about how to counsel and teach the Truths of the New Covenant, she gave up a 30-year music career in 2000 to begin to share these Truths. She has two grown, married children and five grandchildren and two great grandchildren. God dramatically called her out of a life she had always known and has become her LIFE as she embraces all that God wants to do in and through her (John 14:6). Her passion is to reach people with the Truth of the Gospel; that, not only have we been forgiven but Christ has come into union with us, by giving His body for us on the Cross and crucifying us with Him, so that He could live His Life through us as us (Galatians 2:20; I John 4:17). Renée invites you to join her in the fulfillment of the Great Commission to make disciples (Matthew 28:19-20).
Invite Him In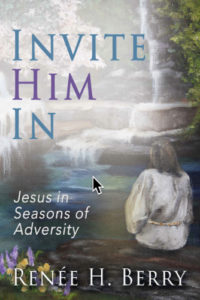 In Invite Him In, Renée shares her testimony of the heart-wrenching diagnosis, treatment, and aftermath she faced. Walk with her as she piercingly describes her emotional war with the Truth of God's Word based on her intimate relationship with Jesus.