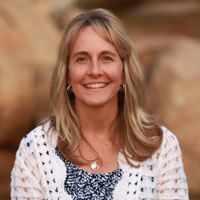 Beth A. Oswald
MA, LPC, NNTS
"Since Christ revealed Himself in salvation, God has given me a burden to reach women and teens with the hope of Christ. Helping individuals and families see their freedom in Christ through grace and His absolute love for His creation has become my passion."
Beth received her ministry counseling training from Grace Life International in 2011. Since then, she has received her MA from Liberty University in Professional Counseling and is a Licensed Professional Counselor in the State of South Carolina. Beth has experience in working with couples, women and teens on a variety of issues related to anxiety, depression, relationship stress, life adjustments and trauma.  Beth is also a certified Neuro-Nutrient therapist and is EMDR trained – an evidence based practice for treating trauma, stress and a number of other difficulties.
Beth is a breast cancer survivor and believes God used that time in her life to bring a greater revelation of His kindness, mercy and love toward her in a time of suffering. She does desire to help other women navigating these difficult circumstances to find the mercy of God intersecting their suffering.
"God has also led me on a journey of wisdom to understand the link between nutrition and brain health which has caused me to pursue a more holistic approach to helping clients achieve their goals.  A holistic approach considers that body, soul and spirit are intimately interconnected and each needs to be considered as part of affecting the whole person."
Beth has completed the certification in Neuro-Nutrient Therapy which includes the assessment and utilization of nutrition to repair the brain and improve mood, sleep and craving issues.   See the Wellness page for more information.
"Understanding my secure identity in Christ has changed my life! The realization that I have a God that loves me and desires to have an intimate relationship with me has released me from the pressure to perform for His acceptance. As I have surrendered myself and my life into God's hands, He continues to work through me to accomplish more than I could ever imagine."