Bringing healing to hurting homes and restoring damaged relationships through God's powerful truths
Struggling with knowing your identity, social issues, bullying, communication, stress, anxiety or depression?
If you aren't located near our office in Greenville, SC we offer online counseling using Zoom
Advanced Discipleship Training (ADT) is coming to Greenville, Thursday, April 25th, 2019
What Is Christian Counseling?
Abundant Grace International employs a method of Discipleship Counseling utilizing spiritual, Biblical principles. In this kind of counseling, the Holy Spirit, not the counselor, is The Counselor, and God becomes the agent of change, provided the counselee cooperates with Him. Our goal is to convey a way of freedom from mental and emotional symptoms, family and marital conflict, as well as other difficulties.
Who Is Counseling For?
Our desire is to minister the New Covenant of Grace to those who desire to walk in freedom from any difficulties in which they find themselves. In addition, we disciple Christians who come with "no presenting" problem other than to grow in their walk with Christ.
What Can I Expect?
Abundant Grace International offers an initial intake session to discuss your situation at no charge to you.
Every session with our counselors is confidential as well as offered in a safe, comfortable setting.
1. How Do I Start the Counseling Process?
Call our office at 864-270-5531 to set up an initial appointment. We offer a safe and confidential intake to discuss your presenting problem at no charge to you.
2. How long do the sessions last?
Regular counseling sessions are fifty minutes in length and normally begin on the hour. This constitutes one counseling hour. You may expect at least 4-6 months of sessions; however, timing does vary based on client goals and needs.
3. How much does counseling cost?
Our counseling sessions start with an initial consultation. Individual and couples counseling sessions are offered on a sliding monetary scale. The services we provide can be life changing and have lasting value, therefore, we encourage you to not only invest time and energy into your counseling but to make a financial investment as well.
4. What if I don't live near the Abundant Grace office?
We offer online counseling for out of area clients. We have counseled people across America and internationally.
5. What are the qualifications of the staff?
AGI trains and licenses its own staff according to the guidelines of Network 220. The counseling team has over 120 years of combined marriage experience and most have ministry associated degrees. AGI does have one staff member that is a Licensed Professional Counseling Intern in the State of South Carolina.
About Us
Founded in the truth that brings light and dispels darkness
Abundant Grace International is a grace-based Christian counseling ministry that desires to help individuals, teens and families experience the freedom and grace that God has to offer.
We are a non-profit, non-denominational Christ-centered ministry. We offer counseling, training and teaching based on the truths of the New Covenant. We are a member of
Network 220
, which has offices nationally and internationally.
What is God doing in my life?
"I am 51 years old and at the beginning of this year I came to a point where I was totally broken… Through God's providence, a friend of a friend knew of and referred me to my discipleship counselor at Abundant Grace. He has helped me understand that God is all I need and that God was waiting for me with open arms. " Bob
Depressed and discouraged, life was not working for me
"Over the last year I have had the privilege of being counseled by a member of Abundant Grace who took me through the Biblical path of understanding the fallen nature of man and the healing hand of God in my life… It would take me an entire book to reveal all the truths I learned and how I have applied them to my healthy new life today" Pastor MP
College Student
"I will still never forget the dramatic difference from the first time I was in your office and crying to the last time when I was filled with so much truth and hope instead!" Ginger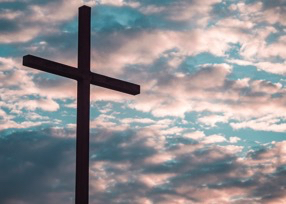 Passion Week
I'm glad we don't know the future.This is Passion Week—the week before Jesus went to the cross.He knew the future and told the disciples many times that he would die. They didn't understand and did not support Him during His greatest need.The human part of...
Read More

Abundant Grace International is a 501(c)(3) nonprofit Christ centered discipleship counseling ministry founded in 2012