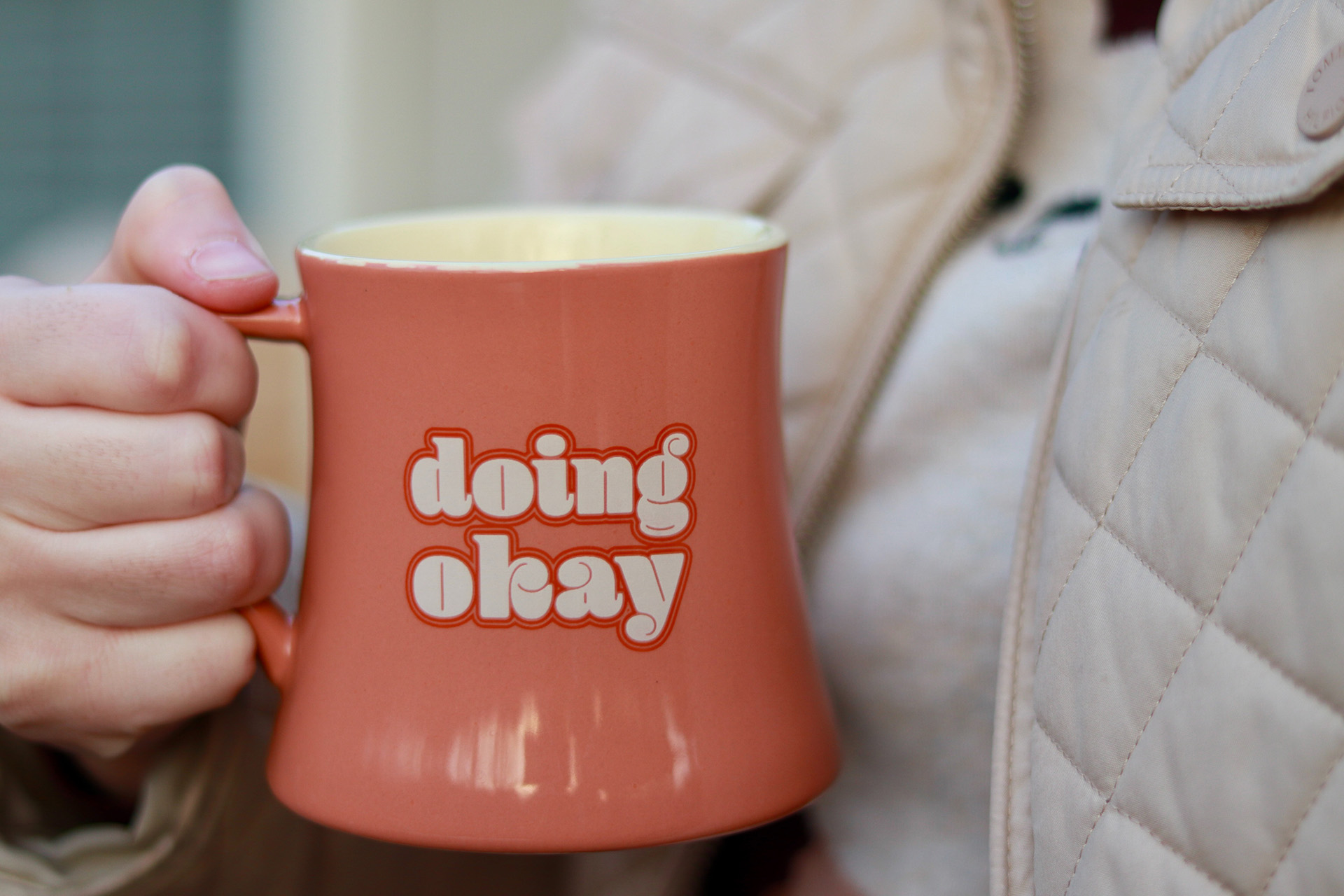 ~ by Daphne Reichard
What does it mean to be okay? When I ask a friend how she is, she typically says, "I'm okay." Her answer tells me that her day hasn't been exceptional or terrible, but somewhere in the middle. Sometimes the word can mean indifferent; it can also express acceptance or
approval. For example, "I am okay with the work that was done," or, "The project is okay with me."
So how do I live in okay-ness?
When the day-to-day is really hard, or I feel like I am buckling under pressure, I can be okay with where God has me. Scripture reminds me that God is good and kind and gives good gifts to His children.
Psalms 149:9 (TPT) "Praise-filled warriors will enforce
the judgment-doom decreed against their enemies.
This is the glorious honor he gives to all his godly lovers.
Hallelujah! Praise the Lord!"
Psalms 69:16 (ESV) "Answer me, O LORD, for your steadfast love is good;
according to your abundant mercy, turn to me."
James 1:17 (TPT) "Every gift God freely gives us is good and perfect, streaming down from the Father of lights, who shines from the heavens with no hidden shadow or darkness and is never subject to change."
He has a plan for my good and His glory.
Isaiah 61:1-3 (TPT) "The mighty Spirit of Lord Yahweh is wrapped around me
because Yahweh has anointed me,
as a messenger to preach good news to the poor.
He sent me to heal the wounds of the brokenhearted,
to tell captives, "You are free,"
and to tell prisoners, "Be free from your darkness."
2 I am sent to announce a new season of Yahweh's grace
and a time of God's recompense on his enemies,
to comfort all who are in sorrow,
3 to strengthen those crushed by despair who mourn in Zion—
to give them a beautiful bouquet in the place of ashes,
the oil of bliss instead of tears,
and the mantle of joyous praise
instead of the spirit of heaviness.
Because of this, they will be known as
Mighty Oaks of Righteousness,
planted by Yahweh as a living display of his glory."
Does that mean that I am indifferent in what He has called me to or that my situation is just so-so? Do I have to just "grin and bear it"?
It doesn't have to be that way. As I accept God's plan for my life, I can be okay with where God has me in life right now. I can fully accept His
will and be content with His plan for me.
Jeremiah 29:11 (ESV) "For I know the plans I have for you, declares the LORD, plans for welfare and not for evil, to give you a future and a hope."
Psalms 34:8 (TPT) "Drink deeply of the pleasures of this God.
Experience for yourself the joyous mercies he gives
to all who turn to hide themselves in him."
I may not understand my present situation, or feel uncomfortable with my current difficulty, but I can trust His goodness for me, and I can be:
"okay."