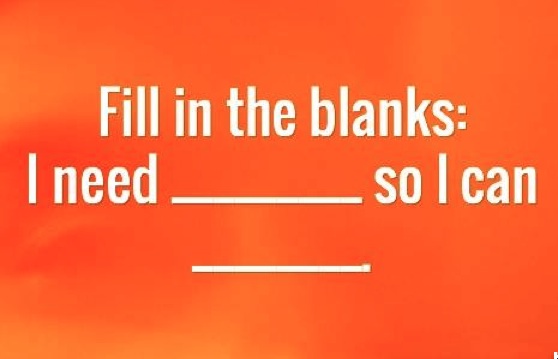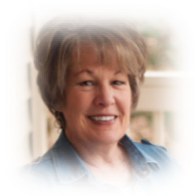 by Renée Berry
I DON'T NEED, THEY DO…
How many times has a person walked into my office and stated, "If only you would fix my husband, friend, children, job, etc, then I would be fine!"? Actually, as needs go, that is a very needy statement. What is that person really saying? If only I could get enough love and acceptance, its compliment for unconditional love, from this person, then all would be well in my world!
I SAID IT FIRST!
Actually, people really have walked into my office and said what I stated in that first sentence, but it was all too familiar to me because that is exactly what I said to my counselor the first time I entered his office. Why would I say such a thing? What in the world was my thought process?
SELF-RIGHTEOUS FLESH
First of all, I had to face up to my self-righteous flesh! Did I really think I didn't have a problem? Or did I really believe that others were my problem? Well, that would be "Yes!" to both of those questions! I had a lot to learn. Step by step, God has brought me full face with my flesh – seeking my own way, my own strategy of living to get my God-given needs met in my own strength out of my own resources apart from Jesus Christ. In other words, looking to others to meet my needs when Jesus is the only one Who can do that!
WE ARE INHERITORS OF THE LIES
As God has revealed my flesh, I have also discovered the strategy of the enemy against me all embodied in a lie system. These are our own particular three core lies passed down to us through Adam and Eve. (Genesis 3) When Adam chose Eve over God, he was saying, you can meet my needs more than God can – thus, a lie about our need for others and relational idolatry is born. When they judged nakedness as being evil, an iniquity of the Fall of man, what they were really saying was, "There is something wrong with me. I must cover up!" Thus, a lie about self enters in. When they hid from God, they were afraid, but the message was, "He is an angry God"; "He is a punishing God"; "He is a judgmental God." A lie about God, our Power Source, causes us to turn from Him to meet our needs. Since we're born with that Adamic nature, we, too, inherited our own set of lies that are born in our young years of programming.
TRUTH ENTERS IN
At the moment of salvation, those lies don't just go away. Why? Even though we had a nature change, our minds were not instantly transformed to Truth – Who God says He is and Who He says we are. That moment of Truth through salvation begins the journey of sanctification – simply put, a growing awareness of the Truth only embodied in Jesus Christ. As we believe our Fountain of Life, Jesus, we are more comfortable Inviting Him In. The result of that is intimacy with God. That, my friend, is New Covenant living!
NOTE: If you are seeking intimacy with Christ and realize there are blocks, possibly lies that you are believing according to your feelings, I will be glad to walk you through that. Please contact me. Thank you!
Would you like to know more about New Covenant Living – the abundant life that Jesus speaks about? At Abundant Grace International, we offer one-on-one Discipleship Counseling, couples counseling, conferences, and further training in understanding the Truths of the New Covenant of Grace.
We are a 501 (c)(3) non-profit, Christ-centered, Biblically-based Discipleship Counseling ministry. We are a part of an international network – Network220.org. For more information, please visit our website abundantgraceintl.org. We invite you to call today for a personal and private meeting with a counselor.
Call 864.270.5531 or click here to contact us.
Download our Free Ebook "How to walk in the will of God"
Renée Berry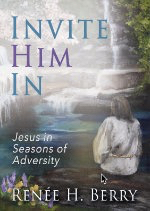 Abundant Grace International
Discipleship Counselor * Life Coach * Teacher * Trainer
Author/Blogger: reneehberry.com
Invite Him In: Jesus in Seasons of Adversity
704-408-8609
Contact Renée