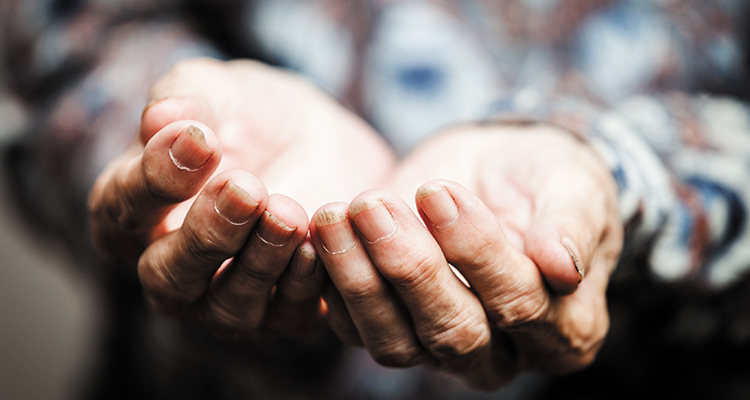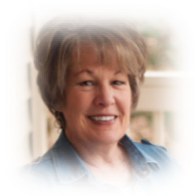 by Renée Berry
"And my God will liberally supply (fill to the full) your every need according to His riches in glory in Christ Jesus." ~ Philippians 4:19
Have you ever given thought to how our closest relatives, friends, or even a passerby can really affect our emotional state when love, acceptance, worth and security are at stake? Believe me, those four things are always at stake. Why? Those are God-given needs. We often try to fill our love tank or acceptance tank, worth and security tank with someone or something. Trust me, that is not going to work. Why? It is because God is the only One Who can meet those needs.
As a matter of fact, because of the finished work of the cross, our needs are already met in Christ Jesus. His Spirit lives in and through us producing the fruit that far surpasses our human feelings. (i.e. Jesus as lasting Joy, instead of a little happiness here and there; Jesus as continual Peace instead of a period of mute calm, etc.) So, if that is true, then what am I really up against? It's those ole' feelings caused by the negativity in the relationship or circumstance that are raising their ugly head. They too often dictate our reaction; that reaction is often fleshly. Flesh is our own strategy of living to try to get our needs met in our own strength and by our own resources when we are not dependent on Christ to do that. I often define flesh as the total opposite of Proverbs 3:5-6. Trust in myself with all of my heart and lean on my own understanding and in all my ways, I am going to acknowledge myself and make my path straight out of my own resources and strength! So, what is the cure for this malady of flesh? Since the flesh is rooted in a false belief system, (i.e. I believe I have to have love, acceptance, worth or security from you and I'm going to do what it takes to get it!), then, exchanging the lies and feelings for the Truth is the key. As long as we draw breath, we will be tempted by the same lies over and over!
The Truth (defined as Jesus) is the only One Who can set us free from those lies.
How does He do that?
He asks us to believe – simple, Huh?
But, it certainly is not easy. Because the world's thinking and the enemy are also hard at work on us, it seems impossible sometimes to not think that our feelings are reality. Jesus calls us to Himself. He even had the veil of the temple torn so we could run right into the throne room of grace ANYTIME and in any condition! There He wants us to pour out the false beliefs, complete with the feelings, and let Him exchange all of that for the Truth. After all, would He ever tell you that you are not completely, loved, totally accepted, genuinely worthy and absolutely secure? Every false belief is going to put you into doubting that your God-given needs have been fully met in Christ Jesus.
IMPOSSIBLE!
The cross exchanged His life for ours. We now have His nature, His attributes, His characteristics and all He asks us to do is believe. As we surrender to the Truth and His precious Life being lived through us, we are radically changed. We, then, experience New Covenant living.
Believe it! Invite Him In. He is the Truth and your Fountain of Life!
Would you like to know more about New Covenant Living – the abundant life that Jesus speaks about? At Abundant Grace International, we offer one-on-one Discipleship Counseling, couples counseling, conferences, and further training in understanding the Truths of the New Covenant of Grace.
We are a 501 (c)(3) non-profit, Christ-centered, Biblically-based Discipleship Counseling ministry. We are a part of an international network – Network220.org. For more information, please visit our website abundantgraceintl.org. We invite you to call today for a personal and private meeting with a counselor.
Call 864.270.5531 or click here to contact us.
Download our Free Ebook "How to walk in the will of God"
Renée Berry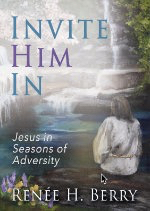 Abundant Grace International
Discipleship Counselor * Life Coach * Teacher * Trainer
Author/Blogger: reneehberry.com
Invite Him In: Jesus in Seasons of Adversity
704-408-8609
Contact Renée