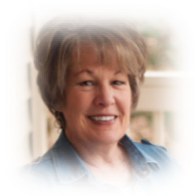 by Renée Berry
Colossians 2:10 – and in Him you have been made complete, and He is the head over all rule and authority;
What if, right now, we are whole, complete, finished? As we take that apart, we have every reason to believe that we are. Why? Because Jesus not only says so, but the Bible, the plumb line for Truth, says that He did all the work to make that possible. What stands in the way of our knowing that (gnosis and epignosis)? Only one thing-unbelief! The only work Jesus has asked us to do on this earth is to believe Himself, Who He says He is and who He says we are. (John 6:28-29) Whole, complete, finished at the cross- we are a done deal. So much so that Jesus is now seated at the right hand of the Father and hey, we are, too! So, what is whole, complete and finished? We are! It is NOT one of those spiritual things that we are "so heavenly minded that [we] are of no earthly good"! It is the very thing that enables us to live victoriously in this earthly life-knowing Jesus as Life (John 14:6). First of all, we are forgiven, totally, every day in every way, forever, no matter what! We can live free of the focus on sin because of the cross (Galatians 2:20). He took us with Him to the cross so that the old man, with its sinful nature, could be crucified, dead and buried, never to rise again! Then, He took us with Him to heaven to sit with Him at the right hand of God. How in the world could that be? Well, if we are forgiven by the shed blood of Jesus, then we are holy, righteous, blameless and we can be in the presence of The Father. God sees us in our completion, not in our sinfulness. Jesus' body, given for us, assures us that in union with Himself, we have His nature, attributes and characteristics! (I John 4:17) The power of sin's control is broken and we can live out of that life-Jesus' Life! That is New Covenant living! On this earth, we can live from that new nature, new heart that was promised to us back in the Old Covenant in Ezekiel 26:36 (Moreover, I will give you a new heart and put a new spirit within you; and I will remove the heart of stone from your flesh and give you a heart of flesh.) and delivered on the cross and in the resurrection. We live that Life daily as we choose to put down the lies of unbelief that lead us to walk according to our flesh, the world or the devil. We live that Life on this earth perfectly designed by God. Because of our union with Christ, He lives through us as unique, whole, complete and finished beings.We can thirst after that Truth-it satisfies. Invite Him In to make this real to you. The Gospel, a Fountain of Life! This Truth will bring about a much happier new year!
Would you like to know more about New Covenant Living – the abundant life that Jesus speaks about? At Abundant Grace International, we offer one-on-one Discipleship Counseling, couples counseling, conferences, and further training in understanding the Truths of the New Covenant of Grace.
We are a 501 (c)(3) non-profit, Christ-centered, Biblically-based Discipleship Counseling ministry. We are a part of an international network – Network220.org. For more information, please visit our website abundantgraceintl.org. We invite you to call today for a personal and private meeting with a counselor.
Call 864.270.5531 or click here to contact us.
Download our Free Ebook "How to walk in the will of God"
Renée Berry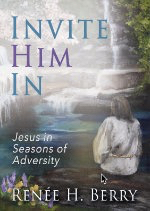 Abundant Grace International
Discipleship Counselor * Life Coach * Teacher * Trainer
Author/Blogger: reneehberry.com
Invite Him In: Jesus in Seasons of Adversity
704-408-8609
Contact Renée