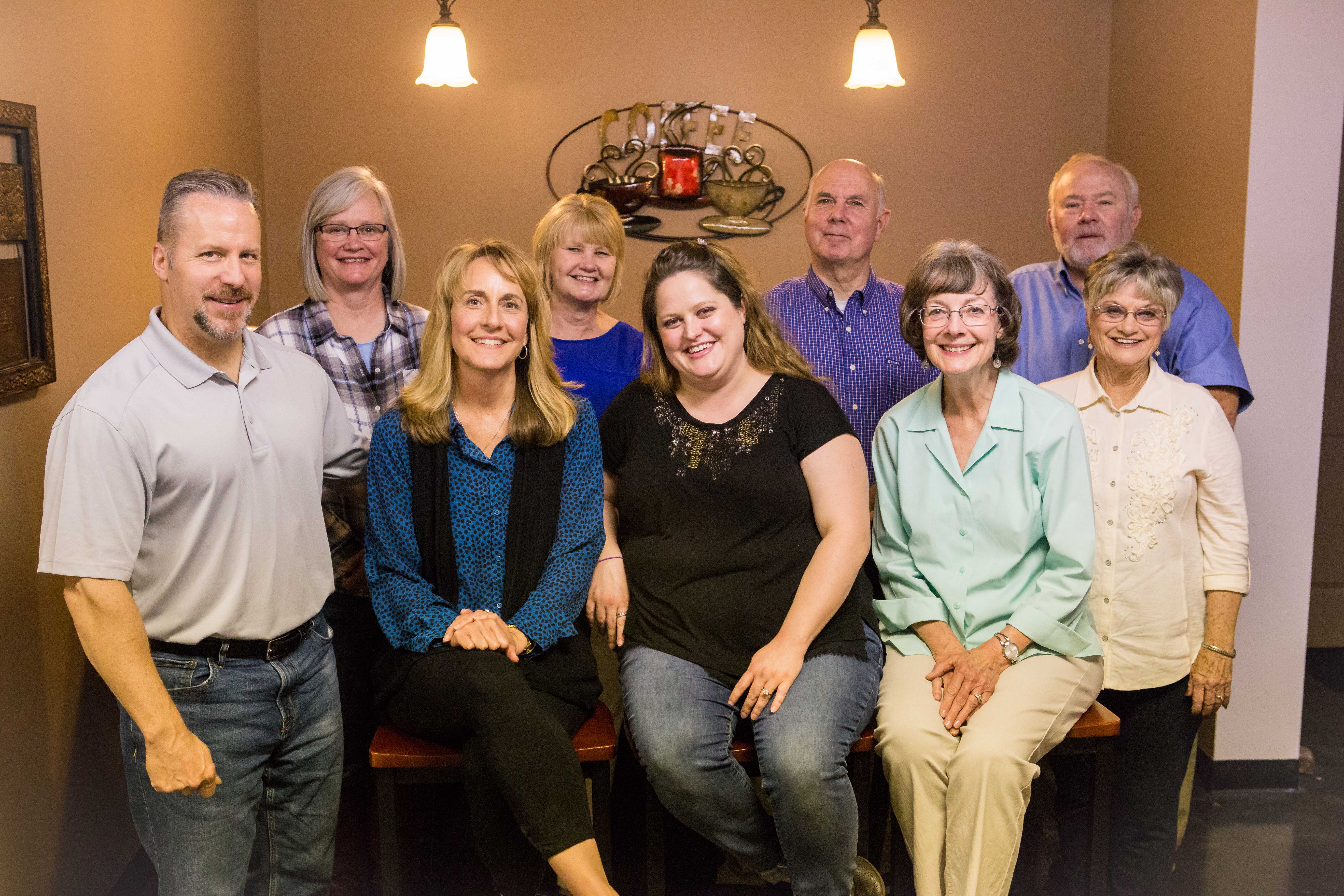 Have you ever wondered what a commitment to counseling looks like?
When you think about it, there are actually two parts to the counseling commitment. There is that of the person seeking counseling. This is an absolute necessity to healing. Yet there is much more.  You are spending time with individuals who genuinely care about you and your relationship with God. As counselors they understand in a personal way. Why? Because each counselor has gone through a renewal process of God doing a work in their own lives. The result is a sweet surrender to be used to minister to others. As they submit themselves to the leadership of the Holy Spirit they humbly surrender as instruments to be used in the process of what He wants to do in your life.
Are you interested in a bigger picture of the process?
~ John Graham ~
Abundant Grace International
Discipleship/Counseling, Teaching, and Training
John 10:10   John 1:16-17
First we look at the client's history to uncover and reveal the core "lies" they have believed about themselves, God, and others. Satan motivates through the reinforcement of these lies.  Recognizing them allows the believer to be spiritually on guard and ready to take those thoughts captive (2 Cor. 10:5, Rom. 12:2).
We assist the client in discovering their false emotional concept of who God is. People's view of God is usually distorted by their human experience with authority and doesn't reflect the "truth" of God's nature (Rom 1:25).
Flesh is the problem. All flesh is sin, but the apostle Paul's description of this own religious flesh exposes the fact that sin is more than just doing evil deeds; it's also rooted in man's attempts to do good apart from union with Christ and dependence upon Him.  Many believers live with a blind eye to their own "brand" of flesh and attempt to live the Christian life out of "self" effort. (Gal. 5:16, 25; Phil. 3:4).
Diagrams with scripture help the client understand the condition in which man is born into this world. Scripture reveals that man not only has his transgressions to deal with but also comes in to the world as a being that is spiritually dead to God. This is our inherited state as children of Adam, and therefore we need both forgiveness of sin and a new life.  (Isaiah 59:2, Eph. 2:1-3).
The central focus of the Gospel is found in the completed work that Jesus accomplished at the Cross. Through diagrams and scripture we show the client how God allowed us to experience what Jesus did for us and our spiritual union with Jesus in His death, burial, resurrection, and seating at the right hand of the Heavenly Father (Rom. 6:3-5, 8, Col. 2:20, Gal. 2:20, Col. 3:3-4, Eph. 2:5-6).
Most often, people come to us living out of a false sense of their own identity.  They likely view themselves based upon their behavior patterns and their abilities to perform.  We bathe them in scripture which professes their true identity in Christ which is given to them by grace through the work of the cross which they received at their "second birth," salvation. (II Cor. 5:17, I Cor. 3:16, 6:19).
Through the Holy Spirit's working, we offer the client the opportunity to recognize the failure of his attempts to be in control (John 15:5, Psalm 51:12), to see his place of brokenness before God and by faith, and to surrender His rights to be in control to the indwelling of Christ (coming to know "Christ as Life").
We walk the client through a biblical process of forgiveness. By the Spirit's leading, we encourage them to not only forgive, but to renounce any judgments they have placed on others, God, and themselves (Eph. 4:26, Col. 3:12-13, Matt. 7:1-2, I Peter 3:9).
We look at Romans chapters 7 and 8 to determine what "victory" truly is. From "wretched man" (chapter 7; focus is on my works) to "more than conquerors" (chapter 8; focus is on the work of the Spirit).
We admonish the believer to recognize the source of their thoughts, taking every thought captive and being transformed by the renewing their minds to truth, by the power of the Holy Spirit. We also look at the important role of "feelings" in our lives and how to respond to them (Psalm 23:3, 2 Cor. 5:7).
We focus on spiritually living in daily dependence on Christ and how the believer can know if they are allowing Christ to live through them (Rom. 12:1).
We walk the client through an extensive biblical review of life lived by Law vs. life lived by Grace (Matt. 5:17, Rom. 4:13-16).
We spend time looking at relational issues, such as relational idolatry, setting healthy boundaries in relationships, and showing how to listen and communicate effectively (Phil. 2:3-5, Eph. 4:25, James 1:19).
We utilize Dr. Neil Anderson's "Steps to Freedom" to address the spiritual warfare in the client's life as well as recognizing and praying to be released from areas of spiritual bondage.
We also believe that the Holy Spirit can heal wounds of past hurts and utilize Spirit-led prayer to facilitate that healing if necessary (Psalm 23:3).
Special Notes:  Through the discipleship process, we encourage the client to journal and keep a binder with all the information we cover and more importantly an on-going history as a step-by-step record of an intimate and growing relationship with Jesus. We wish to keep them engaged in the process of seeking and knowing God in a very personal way throughout the week and throughout their lives.